Overview
Extend makes it easy and secure to spend. Instead of borrowing your card or submitting a paper purchase order, employees can submit a virtual card request.
When an employee submits a card request, the approver will receive an email and notification in their notification center.


Reviewing Virtual Card Requests
Follow along with our video guide or step by step instructions below.
1. Click Pending Requests from your Extend Home page.
Note: You can also view pending requests from the card request email, in-app notification, or navigating to Virtual Cards -> Requests.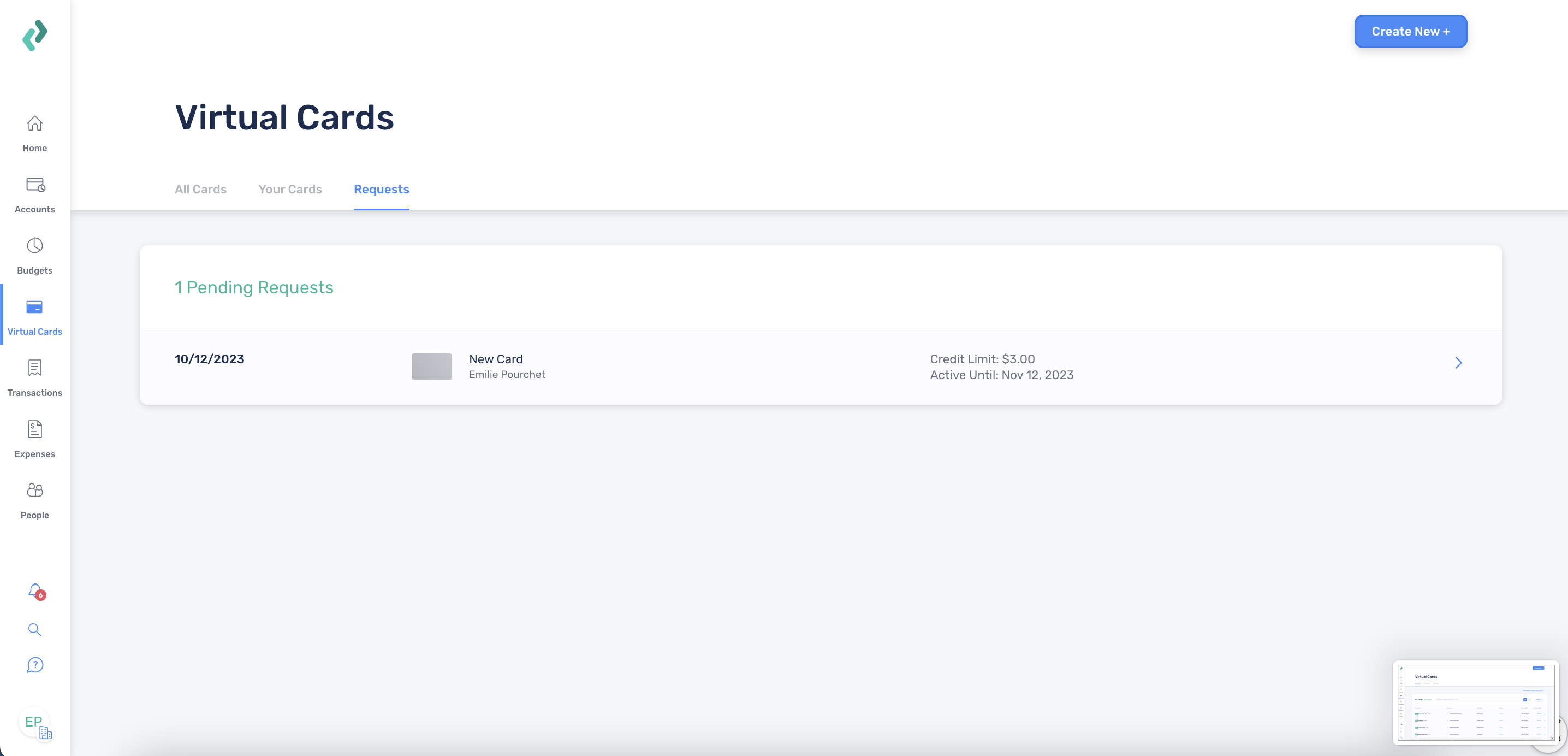 2. Select the specific pending request to review the details and make any necessary changes.
Note: Before you can approve the request, you will need to select a funding source. You can select a budget (recommended) or registered account.

3. Once you have reviewed the request, you can elect to approve or reject. Employees will be notified of the decision via email and in-app notification.