The best way to get started is to try creating a virtual card for yourself. You can create as many cards as you need*, and send them to team members, contractors, vendors, or anyone who needs to charge a business expense.
Browser Sample Screenshot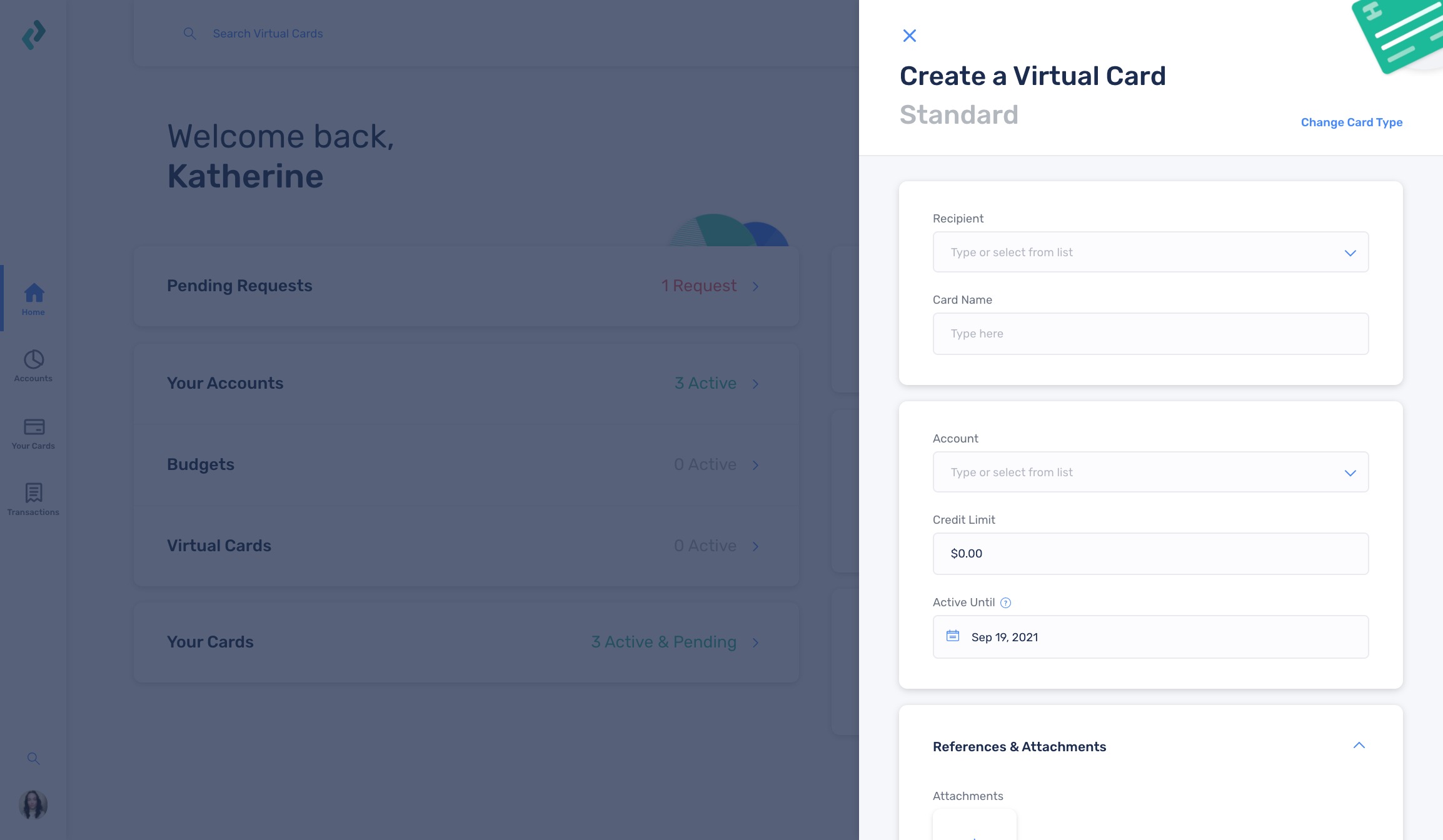 Mobile App Sample Screenshot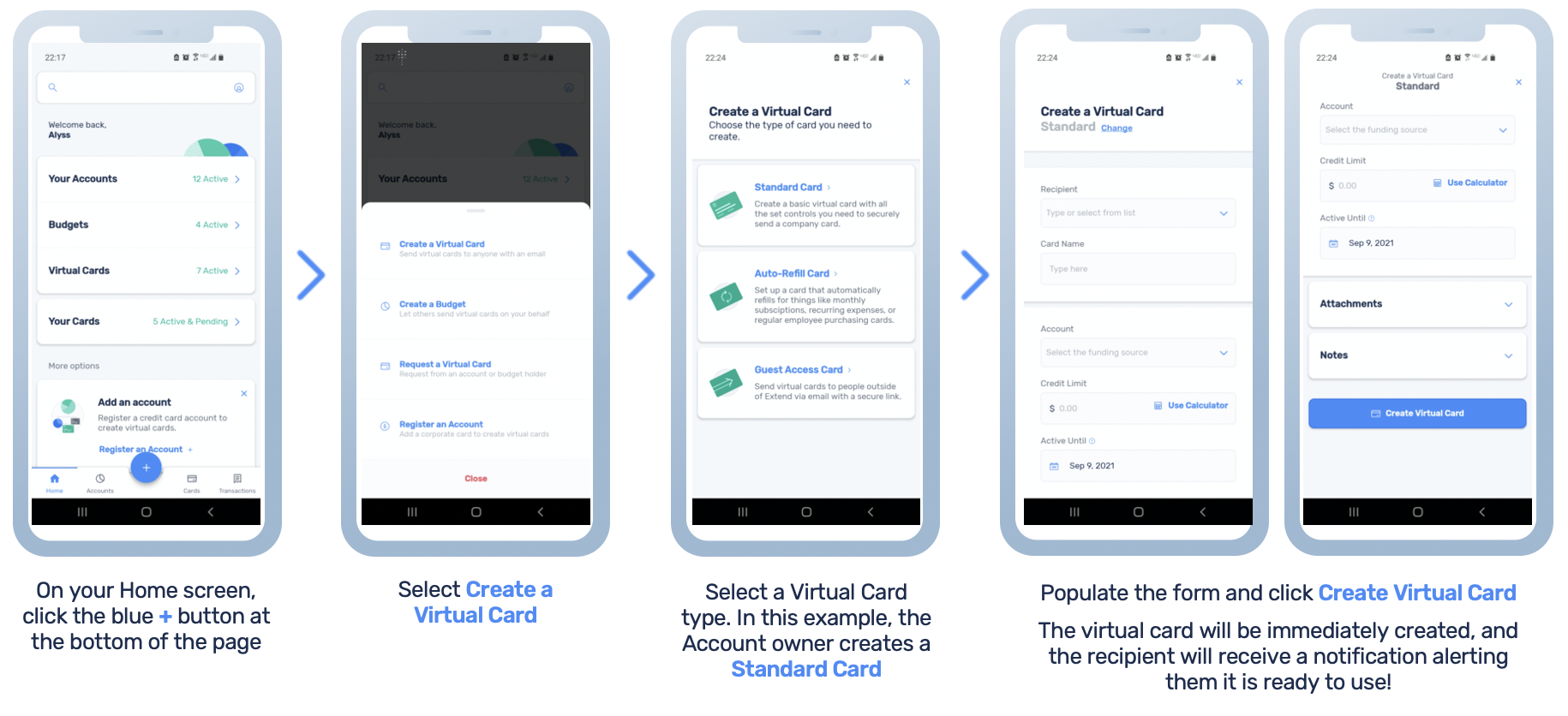 Here's how it's done:
Select the blue + button at the bottom of your app home screen or select the Create Virtual Card button in the browser app.
Choose the card type you'd like to create (let's start with a standard card)
Enter the recipient's email address. (in this case, enter your own email address—the same one you use to log in to Extend)
Card name

pro tip: make card names something helpful, like who or what it's for, to help you quickly identify and understand charges later

Enter the desired credit limit and active-until date (you can always change these details later)
Optional: you can also choose to attach receipts or invoices, add notes, or tag the card with a custom reference code
Your card will be ready to use immediately!
Card recipients will receive a notification that their card is ready and, as they use the virtual card, you will receive notifications of their transaction activity in real-time.
Note: you will only be able to see the last 4 digits of the virtual card numbers you send to others.
*Some bank issuers have limits on the number of virtual cards you can create. If you need more cards, please contact support.