Reference codes allow you to tag virtual cards and transactions with the proper accounting codes to make reporting and reconciliation seamless.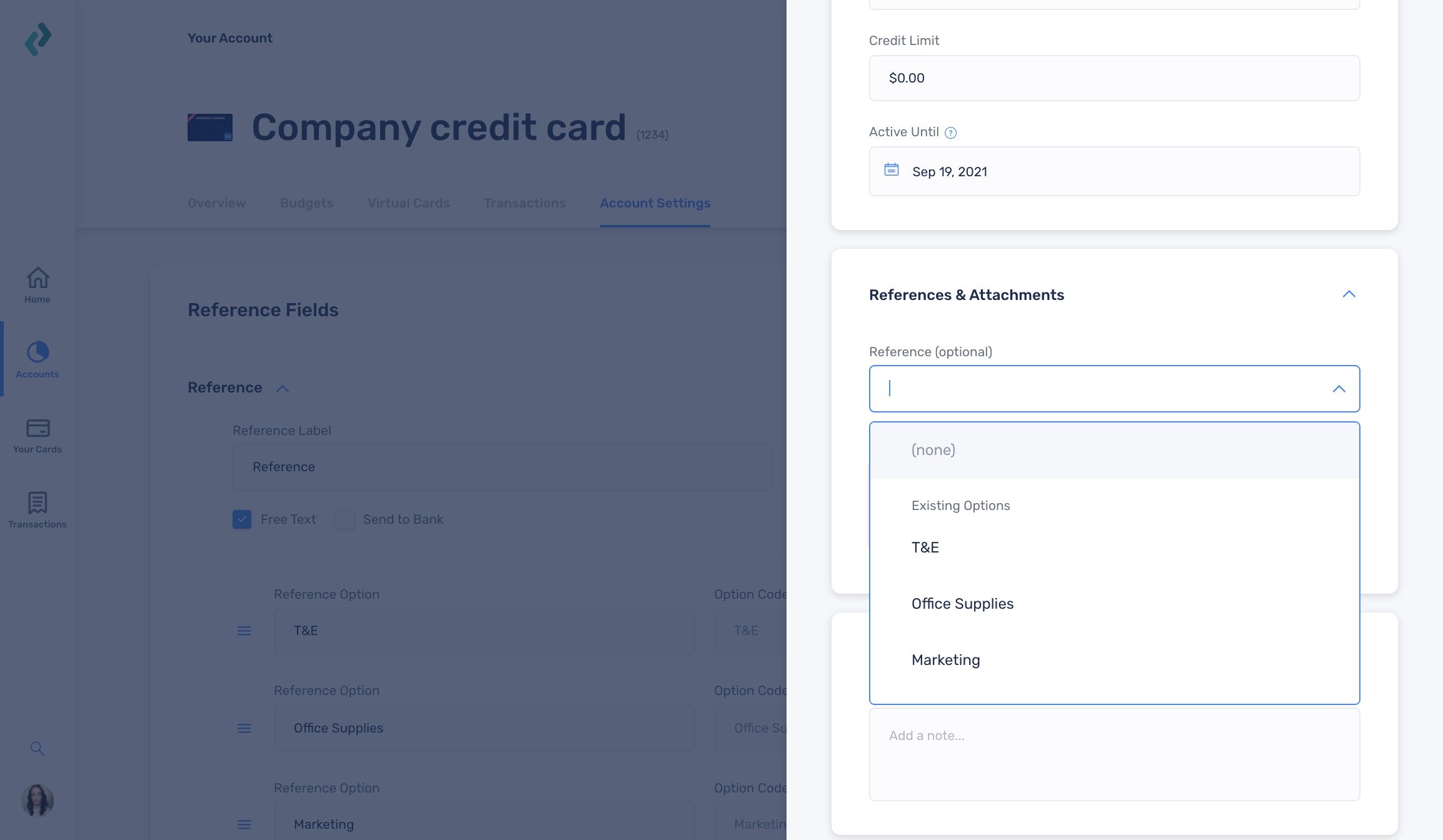 Note: If you plan on integrating with QuickBooks, your QuickBooks codes will be imported into Extend for you. Any reference codes you create beforehand will be wiped and replaced. For more information see the QuickBooks Integration article.
Set Up Reference Codes
Note: This feature is not available on the mobile app.
1. Navigate to the Your Accounts page.
2. Select the card or account you want to add reference codes to.
3. In the References section, select Add Field to create a new Reference Category.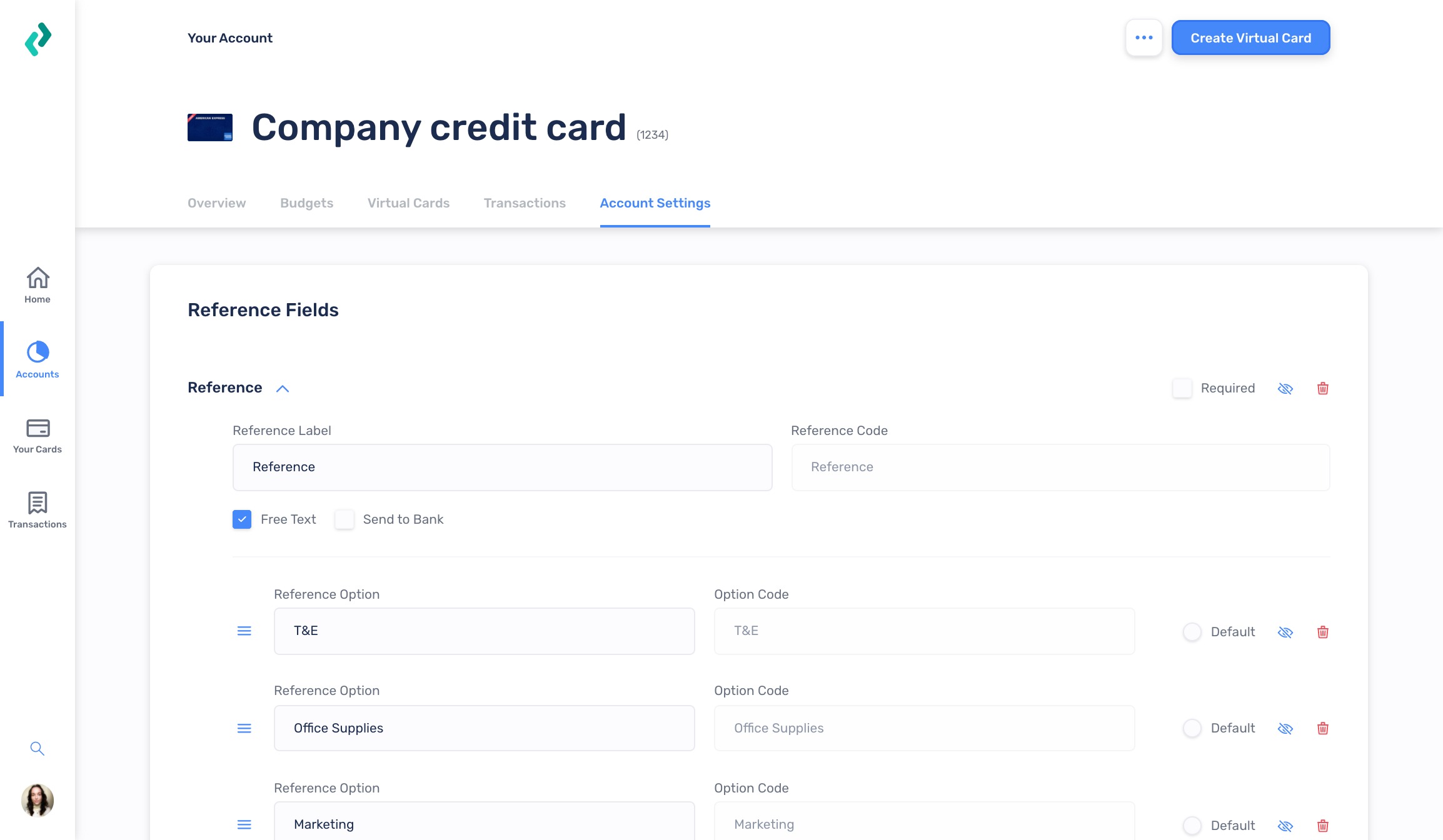 4. Enter a Reference Label. This is the label that will appear in the References & Attachments section.
5. Enter a Reference Code. This is what will appear in the downloadable .CSV file, and can also be used to search transactions in Extend.
6. Add as many Reference Options as needed.
Note: Free Text fields allow users to enter their own at the time of creating or updating a virtual card.
7. Click Save. Your new Reference Fields will appear as options the next time you create a virtual card.
Any reference fields assigned to a virtual card will automatically carry over to all transactions made with that card. References can be changed on individual transactions; however, if you integrate with QuickBooks or Expensify, changes you make to transactions in Extend will not appear in QuickBooks or Expensify. For more information see the QuickBooks Integration or Expensify Integration articles.
Additional Information
Reference codes are set up on an account, so if you have more than one credit card or account you will need to set up codes for all of them.

Any Budget created will have the same reference field options created for the primary card or account.

Once a reference is created, you can change the Field name at any time but you cannot edit the Code.

If necessary, you can mark any fields as Required to ensure all virtual cards are assigned a code.

You can create as many fields or options as needed.