How do I sign up with Extend?
Signing up with Extend is easy! If you manage your company's card program, follow the instructions below to get started. Otherwise, send this article to your company management and ask them to invite you!
1. Navigate to www.paywithextend.com.
2. Click the Get Started button at the top right of the page.
3. To use Extend, your company must have a business credit card with one of our participating bank partners. If your company has one, click Sign up, and enter your email address, first name, last name, phone number, and a password.
Note: Passwords must be at least 8 characters in length and use a mix of letters, numbers, and symbols.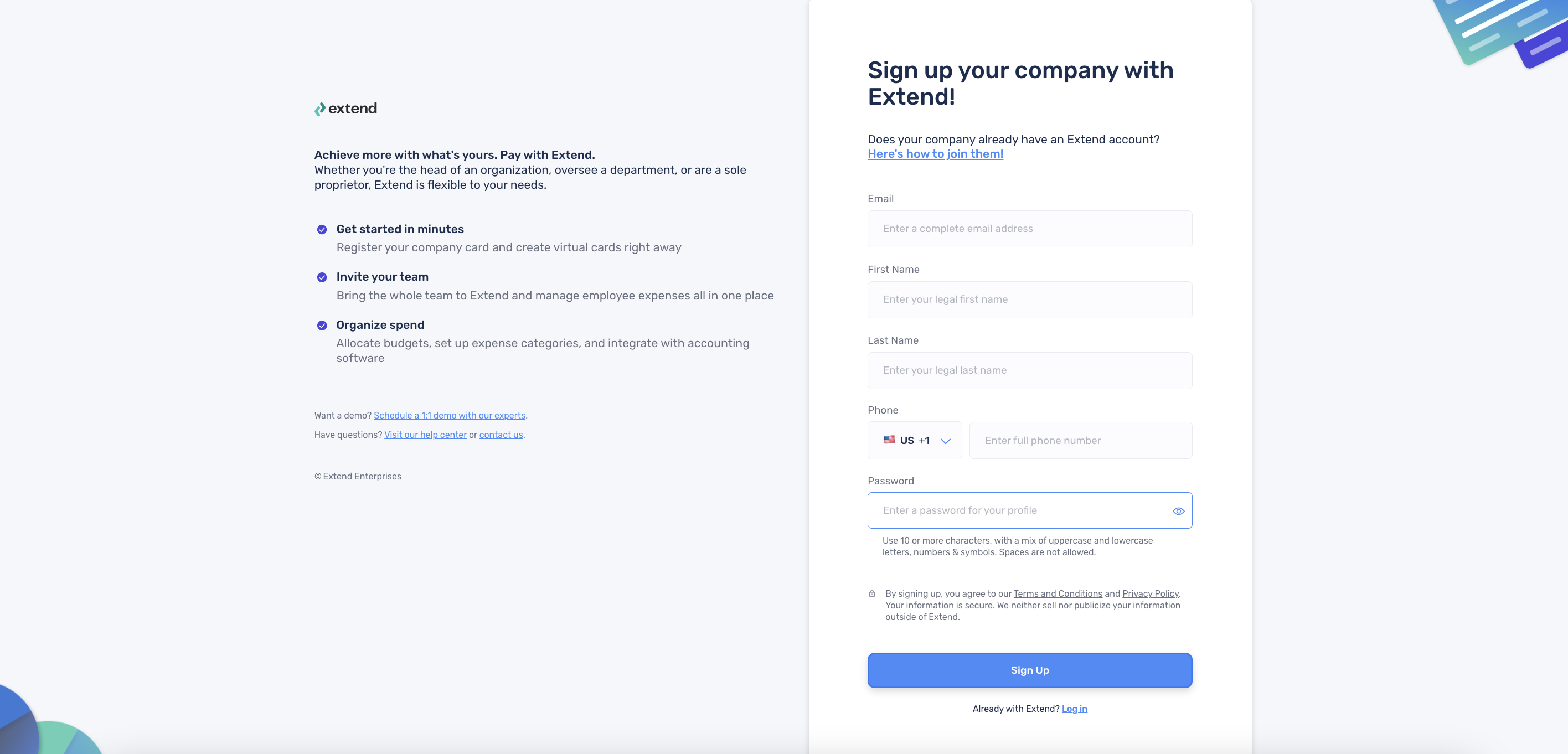 5. You'll be prompted to verify your email address by entering the code sent to you via email.
6. Enter your company legal name. This helps ensure your account matches with the name you provided your company issuer, and will help your team members identify your organization on Extend.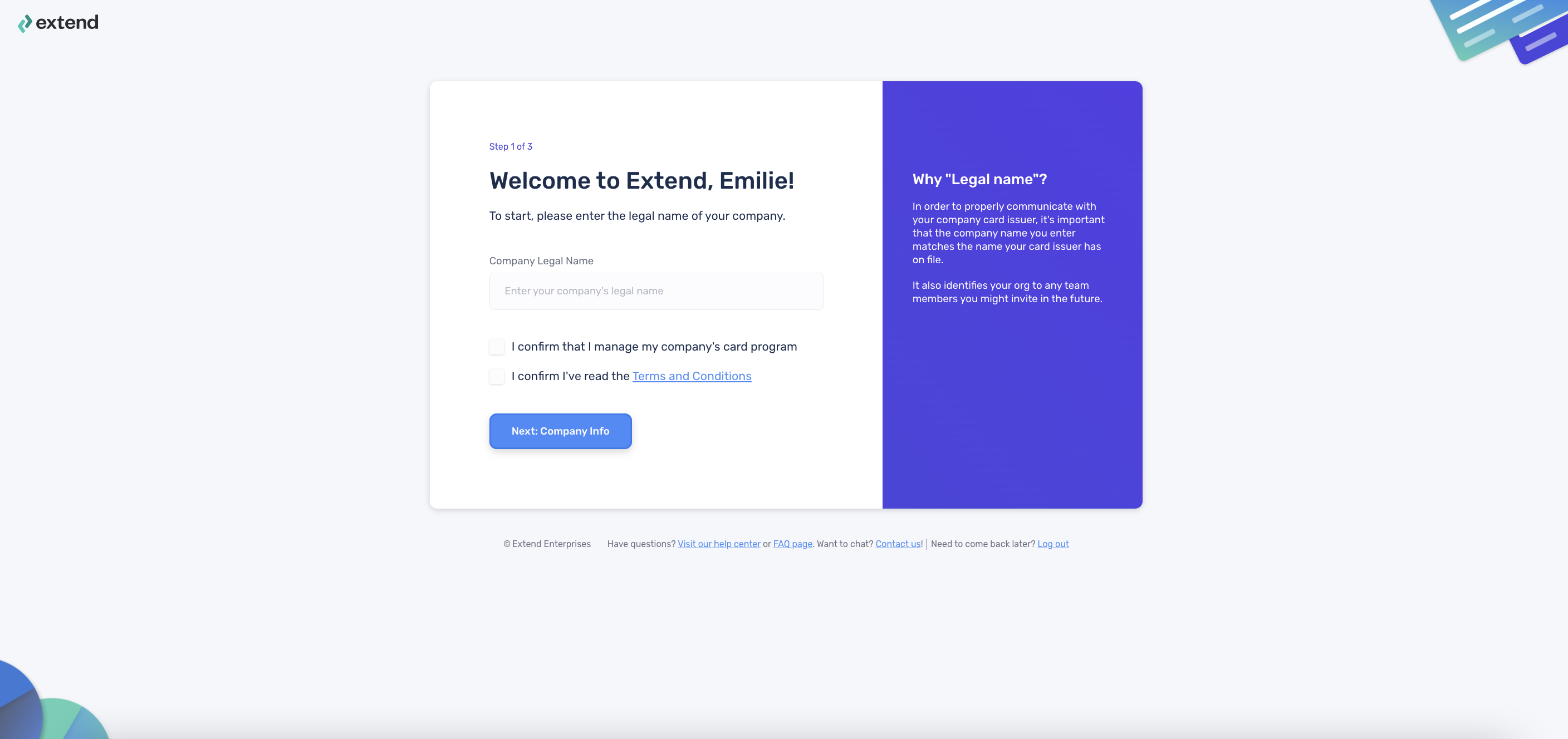 7. Enter your company information. These three fields help us learn more about you in order to provide better service and build features that suit your business!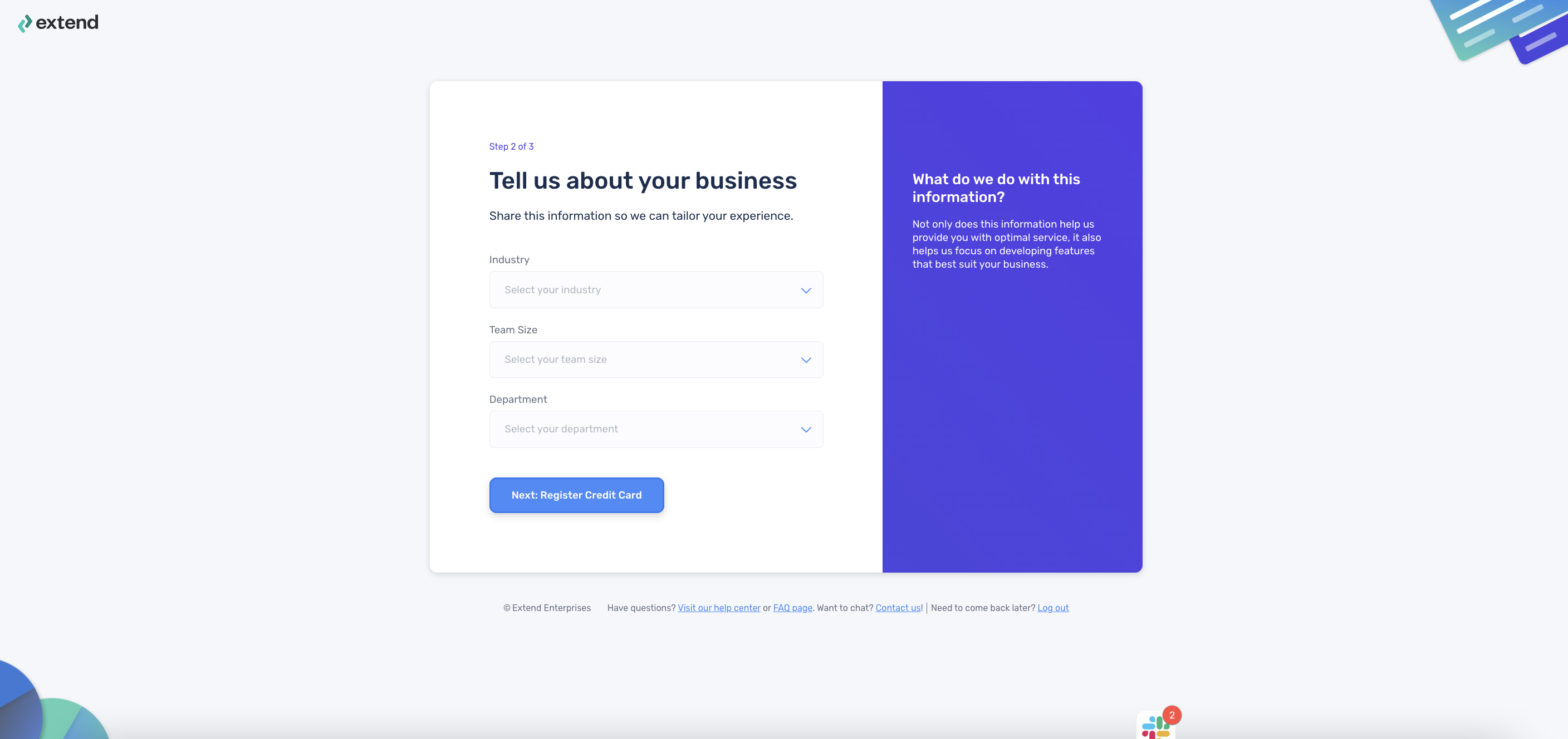 8. Register your business credit card account. Enter your card information. and select Continue to Billing and enter your billing information, review for accuracy and select Continue to Account Name.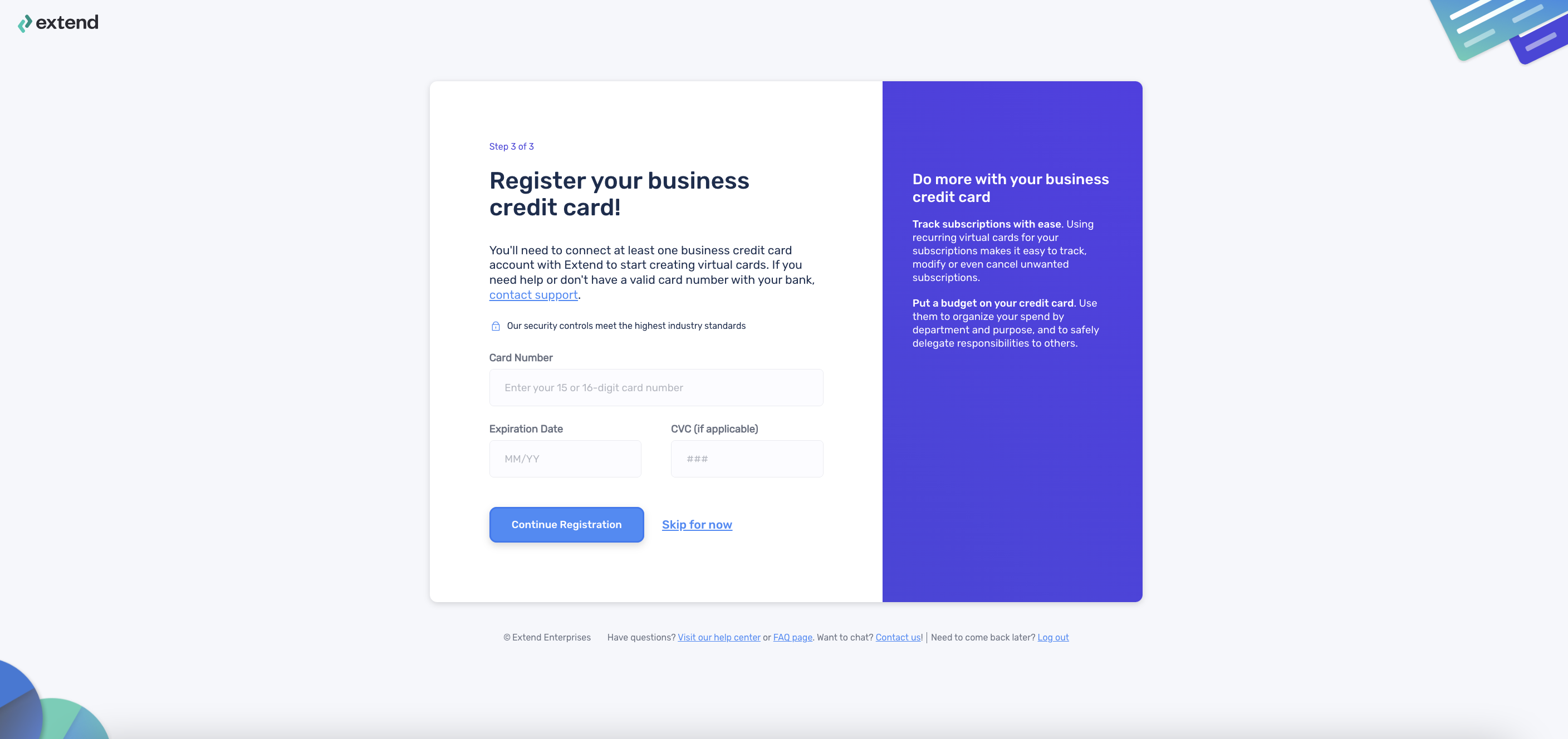 Enter an Account Display Name of your choice. This will appear anywhere that refers to the Card account in Extend. Continue to Review and Confirm.
Review all information entered for accuracy and select Confirm Account Registration. Congratulations, you are now ready to use Extend!
Note: For some issuers, additional verification is required. For more information, check out How do I register an Account (plastic card) with Extend?
Home
Once registered you'll be taken to your Home page. From the Home page you can view:
Your Profile

Notifications

People

Pending Requests

Budgets

Virtual Cards (cards you created)

Your Cards (cards sent to you)

Your Accounts (registered cards)

Transactions
You can also:
Follow the links above to learn more about what you can do in Extend.