Signing up with Extend is easy, just follow the instructions below to get started.
1. Navigate to www.paywithextend.com
2. Click the Get Started button at the top right of the page.
3. Enter your Email address, First Name, Last Name, Phone Number, and a Password.
Note: Passwords must be at least 8 characters in length and use a mix of letters, numbers, and symbols.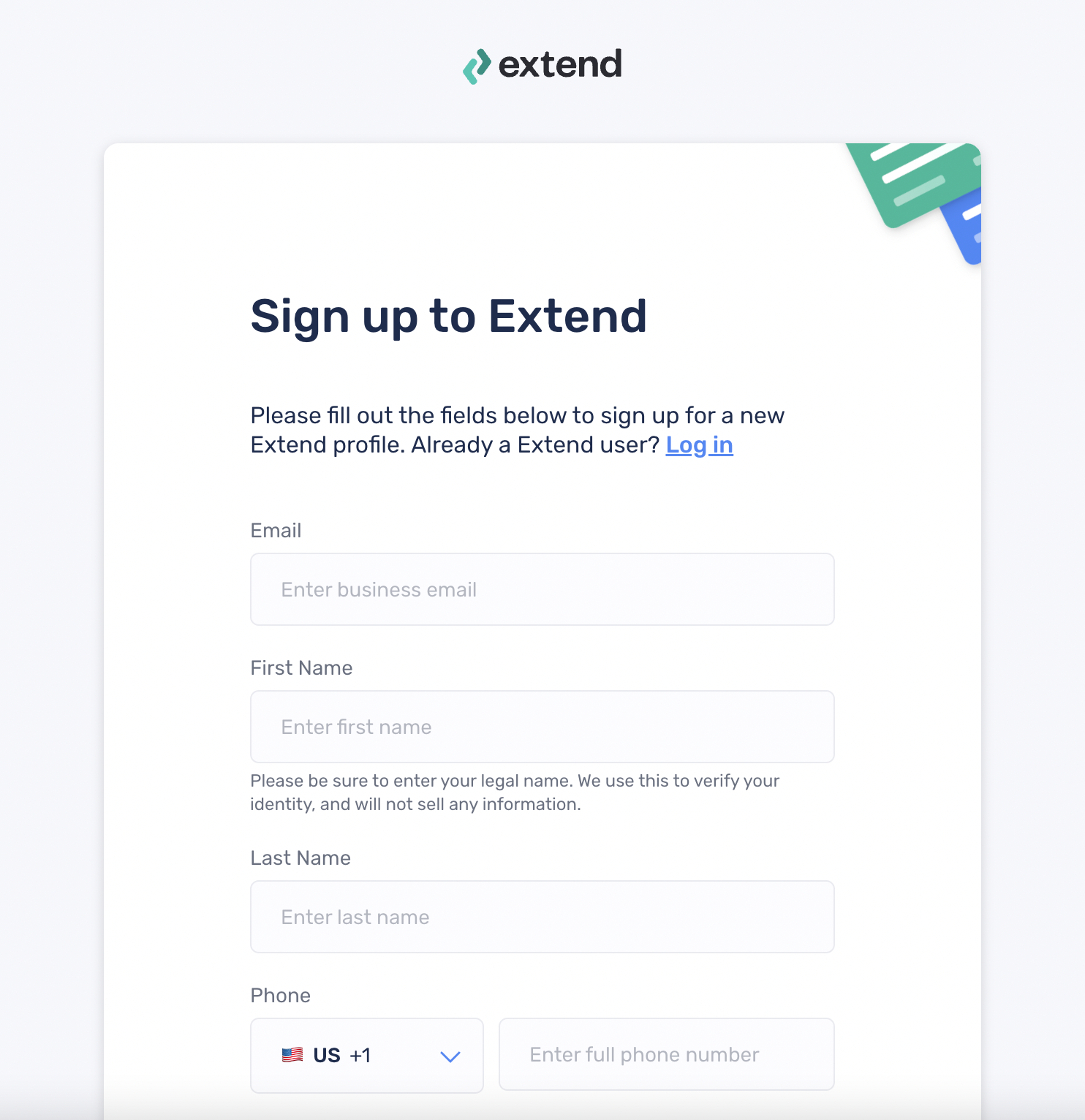 4. Click Sign Up. You will then be taken to your Home page.
Home
From the Home page you can view:
Pending Requests

Your Accounts

Budgets

Virtual Cards (cards you created)

Your Cards (cards sent to you)

Transactions

People

Notifications

Your Profile
You can also perform the following actions:
Manage Notifications Settings
Follow the links above for more information on everything you can do in Extend.