Overview
Extend gives you the ability to add notes and attach receipt documentation to transactions so that your finance team has everything they need to conveniently reconcile company spend.
You can add receipts and notes to individual transactions at any time.
How to add Receipts and notes to a transaction:
1. Click the Transaction icon in the left navigation menu.
2. You will see two view options:
a. All Transactions displays all transactions on virtual cards that you have access to (i.e. cards you have sent, cards you can see within your org based on your role)
b. Your Transactions displays transactions from your own virtual cards.
3. Select the transaction to open the Transaction Details flyout.
4. Scroll to the section titled "Receipts."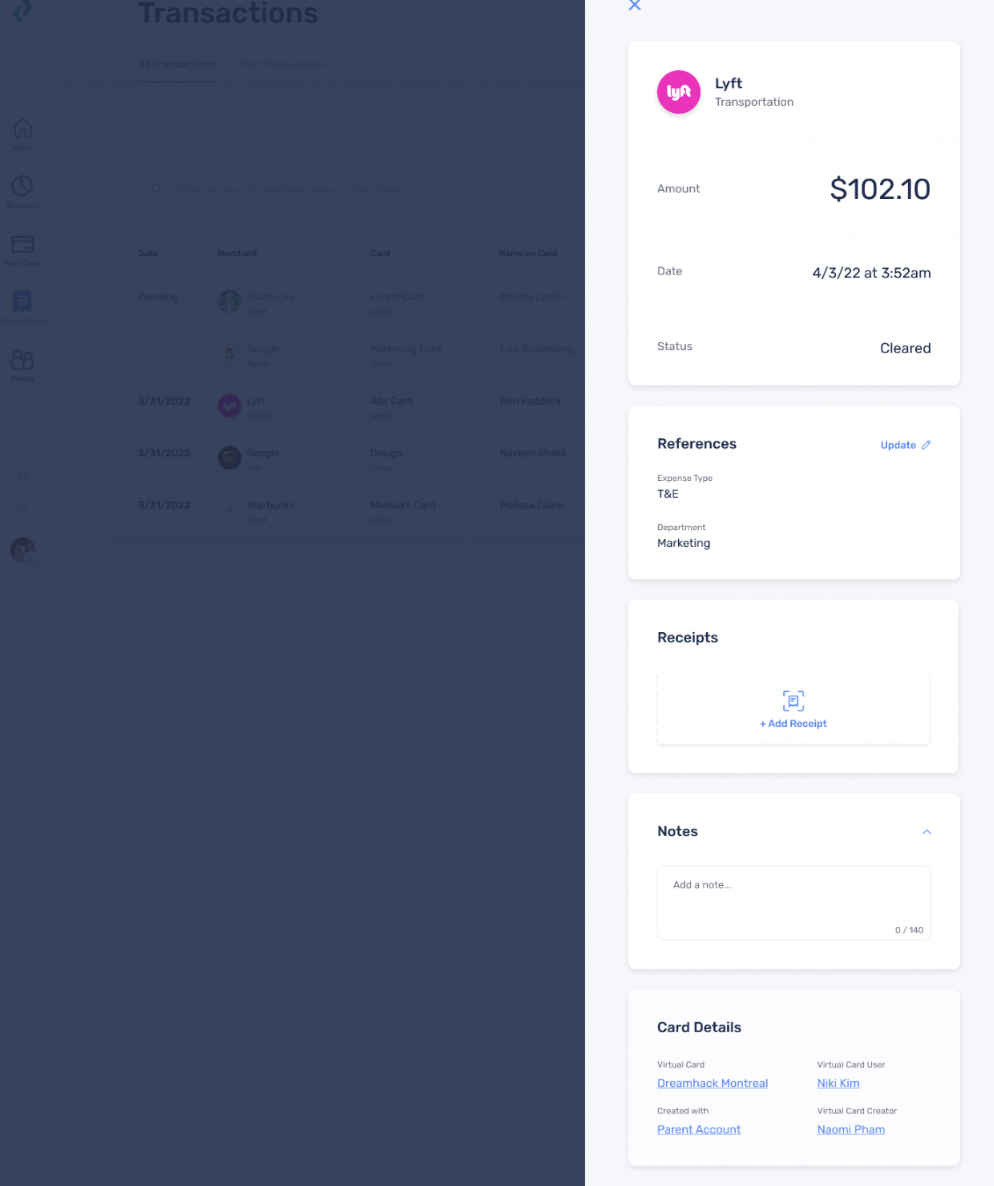 5. Select the "Add Receipt" button (on Web or Mobile) to open a window with access to your files. Select the attachment(s) that you'd like to add to the transaction.
6. Key in any notes using free form text to the "Notes" section below the "Receipt" section. All notes will be automatically saved.
Note: You can add or remove uploaded receipts or modify notes at any time.


FAQs
Who can export virtual card transactions with receipts and notes?
All users can export their transactions with attached receipts and notes for any transaction they have access to.


What file types are supported?
Extend supports BMP, GIF, JPG, PNG, TIF, and PDF file types.