Advanced CSV upload allows you to create virtual cards up to 100 at a time. To create cards in bulk, you will need to create a CSV file with all the virtual card details and recipient emails to upload to Extend.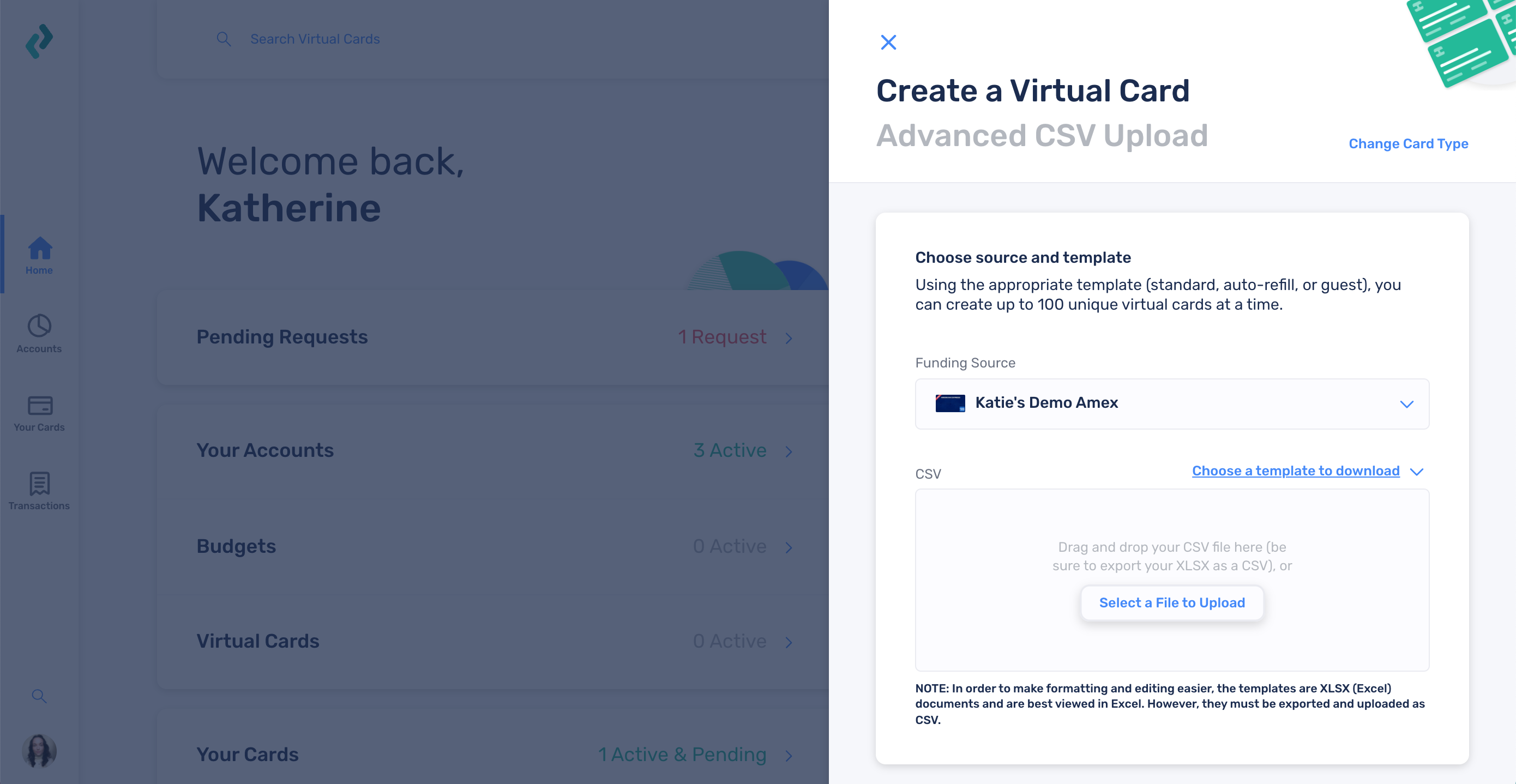 To create multiple virtual cards at once, click create a virtual card
Select the Advanced CSV upload option
From the template drop down, select the option for the type of cards you would like to create
Download the template. This will open as an XLSX file—best viewed in Excel or Google Sheets
Fill out the fields provided within each template and then save as CSV file
Upload your completed CSV file and click create virtual cards
Note: When completing a recurring template, fields that are not required will turn grey. You will still need to clear the content in these fields or they will be read as errors.
For any questions or issues on your bulk card creation, please contact support.